Different types

of fabric

expansion joints

Description
Fabric expansion joints (non-metallic expansion joints):
Single or Multiple layers of fabrics and elastomers.
Tailor made according to specific shapes, sizes and operating conditions.
Fabric expansion joints are primarily used for gaseous fluids.
Provide flexibility to ductworks to face following problems: Expansion and contraction of the ducts due to temperature changes, Vibrations, Noise, Movements of components, Installation and removal of large components, Erection tolerances, Misalignments.
In close collaboration with its clients, SEIRIS provides the most suitable fabric expansion joints solutions for any kind of application.
Fabric expansion joints (non-metallic expansion joints):
Compensate large movement s in a short length
Absorb simultaneous movementsin more than one plane
Very low forces required to move the expansion joint
Noise and vibrations resistance
Corrosion resistance materials
Easy installation and maintenance
Very low cost of replacement
Design freedom
Thermal breaks

Construction
Design Criteria
Ambient conditions (Temperature, Environment, Location)
Operating conditions (Temperature, Pressure, Movements, Vibrations, Noise, Insulation)
Composition of the medium (Temperature, Chemicals, Abrasion, Moisture)
Type of clamping (Flue gas tightness)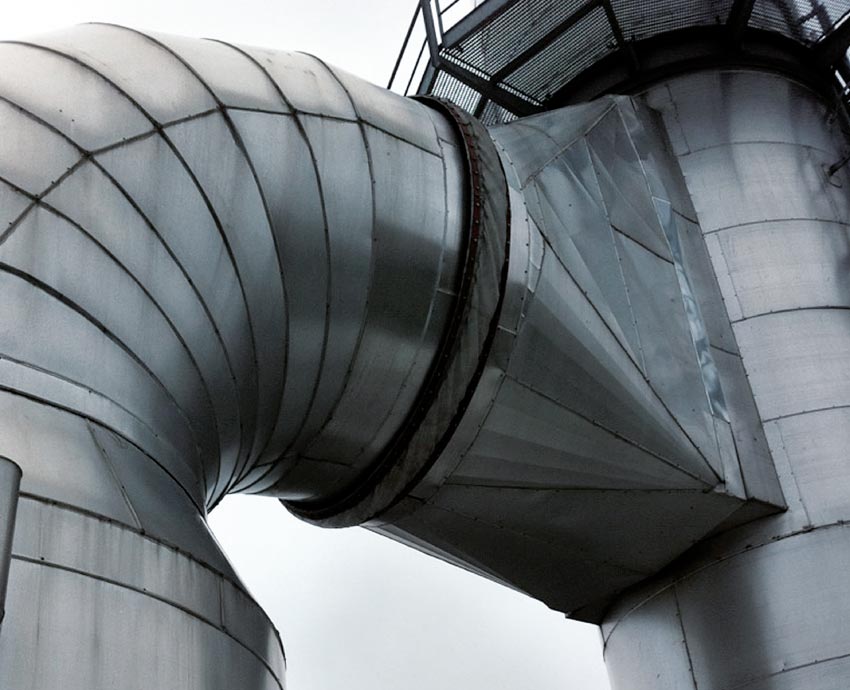 Single Layer / Multiple Layer Expansion Joints
Single Layer
Only 1 Reinforced Elastomeric Layer
Multiple Layer
Various plies of different materials:
Supporting layer: Give specific shapes for special configurations, protect the joint, keep the insulation in place
Insulating layer: Thermal barrier
Chemical barrier: Gas seal
Outer cover: Provide protection from external environment, complementary gas seal
Belt Type / Flanged Type
Belt Type Expansion Joints
Expansion joints flexible element is made as a flat belt. The most effective in terms of manufacture and installation. Materials are subject to minimum stress untill moved under operation. Allow many different types of frames to suit operating conditions. Make the replacement of the flexible element much easier. Longer life expansion joints
Flanged Type Expansion Joints (U-TYPE or U-FORM expansion joints)
Expansion joints flexible element made with integrated flanges at right angles. Simplest method of connection. Mostly recommended for low temperatures applications

Main Advantages
Compensate large movements (Axial, Lateral, Angular, Torsion)
No limits in dimensions
Low cost of raw materials
Low cost of Installation and Maintenance
Light and Handy (reduced load for the ducts and safe for the staff)
Corrosion resistance
Fabric Expansion Joints are designed, manufactured and tested according to Internationally Recognized Codes and Standards :
E.S.A (European Sealing Association)
F.S.A (Fluid Sealing Association)
RAL…
Always carried out according to our clients particular requests
Identification and Control of Materials
Drawings and Documents control
Manufacturing Process control
Testing, Inspection and Documentation
Final Inspection and preparation for Delivery
Identification and Control of Materials
Drawings and Documents control
Manufacturing Process control
Testing, Inspection and Documentation
Final Inspection and preparation for Delivery